Sunday 1st December 2019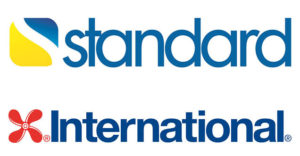 We thank all members who attended to our annual Commodore's Lunch (previously known as the End-of-Year Lunch) which this year took place on Sunday 1st  December 2019 at the Marina Hotel Corinthia Beach Resort in St Julians.  Over 80 members attended f
or the Lunch and we are very happy with the ever increasing number of support we get from you for such events.
This year, the Commodore's Award has been presented to, John Cini , a well known and popular member of the Club.  During the Lunch, our Commodore Wilfred Sultana handed over the Commodore's Award to John Cini in recognition of the support he gave and continues to give to the Club and its members.   John was also presented with two bottles of special wine bottled for the Royal Cape Yacht Club (RCYC) of South Africa donated by the same Club to Commodore Wilfred Sultana in a recent visit to South Africa.  Our sincere congratulations to John.Commodore's Award
Commemorative Mdina Glass Award  
Also during the same Lunch we presented a commemorative Mdina Glass Award to the founder of the Club, Prof Antony de Bono who today lives in the UK.  The Award was handed to Mr Graham Fairclough, a close friend of Prof de Bono, who will hand it over to Mr de Bono in UK.   Also present for the Lunch was Prof Daniel Darmanin who was also a member of the first Committee of the Club when it was set up in 2005.
Special thanks go to Standard Group and International Paints who were the main sponsors of some of the activities of the Club during the year.  Present also for the Lunch were Mr Ray Cuschieri representing Standard Group and Mr Andrew Magri Overend representing International Paints.  We also thank the Royal Cape Yacht Club of South Africa for the donated wine and for the burgee of their Club.