All the boats and crews are back from a very successful 7th edition of the Sette Giugno Pozzallo Cruise, this year sponsored by Falken Tyres and by their local agents Standard Group of Santa Venera.
In all, 33 sailing boats took part in this event occupying almost the entire Pozzallo marina from Thursday 6th June to Sunday 9th June. A briefing of the skippers took place on Monday 3rd June and the departure from Malta and the entire program of events in the three days in Pozzallo went according to plan.
This event is coordinated by the Malta Cruising Club with the cooperation of the Lega Navale (Sezione Pozzallo) under the patronage of the Comune di Pozzallo.
Click on any of the photos to open the gallery
Photos by: Pierre Aquilina, Nadine Genovese, John Steethaler and Austin Calleja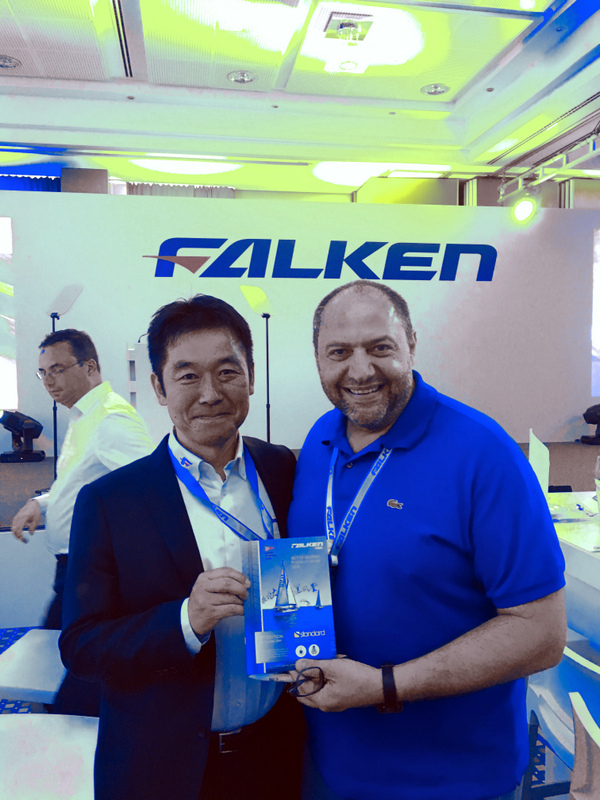 Falken Tyres Europe recognize the achievements of the Falken Sette Giugno Pozzallo Cruise
Committee member Mr Johann Cuschieri presenting this year's Programe Booklet of the Pozzallo Cruise to Mr Shingo Sakashita, CEO of Falken Tyres Europe GmbH in a recent meeting in Germany.